Hi all! Sorry it's taken me awhile to update the blog. The last few weeks have been crazy with getting ready for our 9 day cruise in the Caribbean! We just got back last night ... and had a BLAST! But, I have created a few layouts that I did want to be sure to share here ...
Meighan and her cousin, Jenna, are so much alike so I had to create this layout using a photo that I was able to get of them together at Easter! I love how this one came together!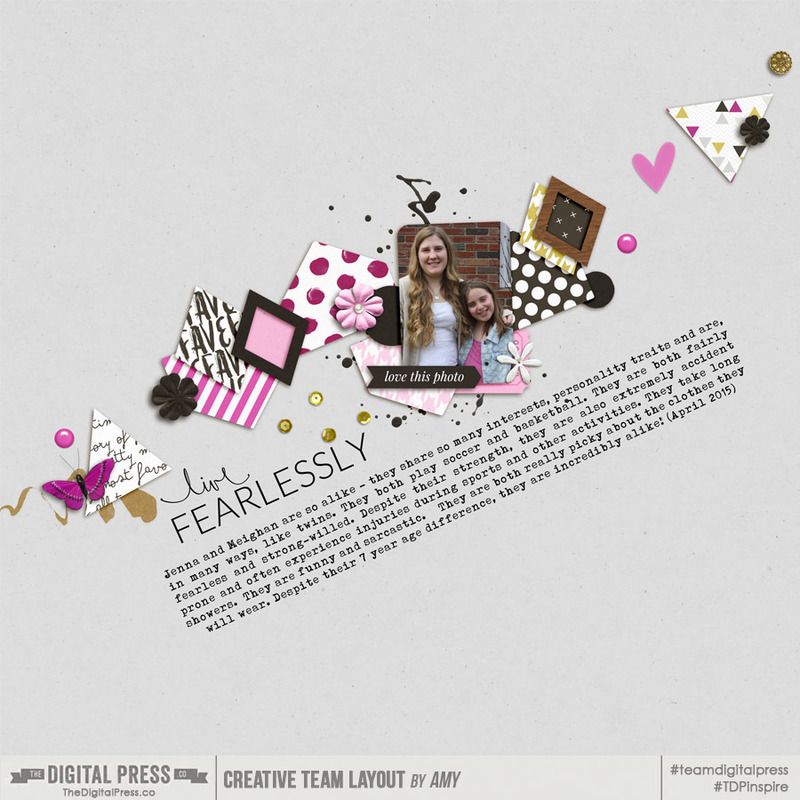 Credits:
Fave kit by Digital Design Essentials
Live Colorfully Word Art by Digital Design Essentials
Clueless layered templates by Anita Designs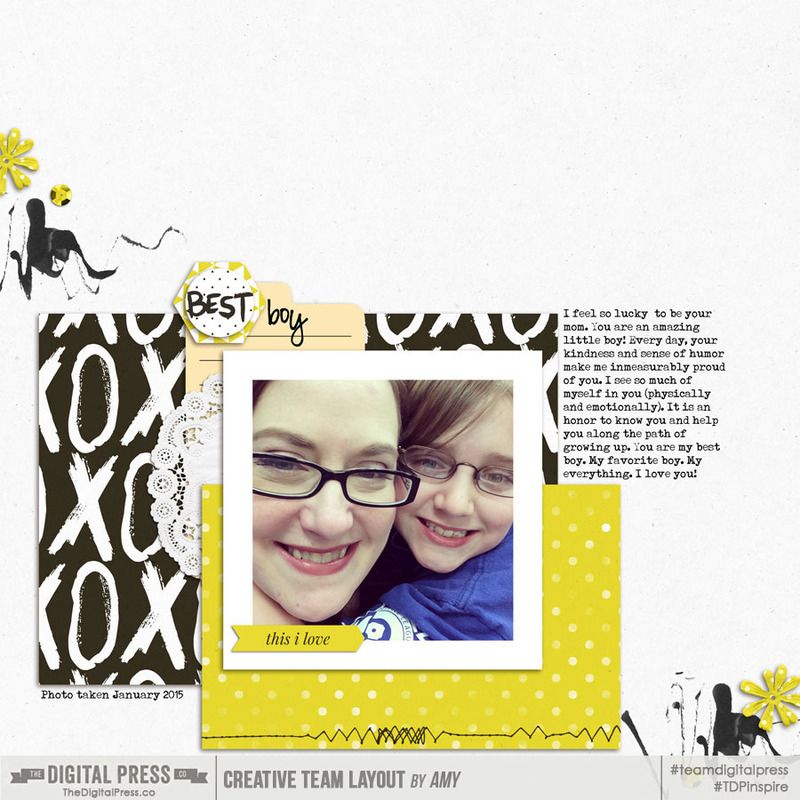 Credits:
Real Life kit by Digital Design Essentials (May guest at The Digital Press)
I have been working (slowly but surely) on our 2014 Alaska Cruise vacation album and the template/story starter in this month's Simple Scrapper membership materials (learn more
here
) were perfect for what I was hoping to do, especially with the first couple of pages! I need to keep working on this one so I can get started on the 2015 cruise album! HAHA!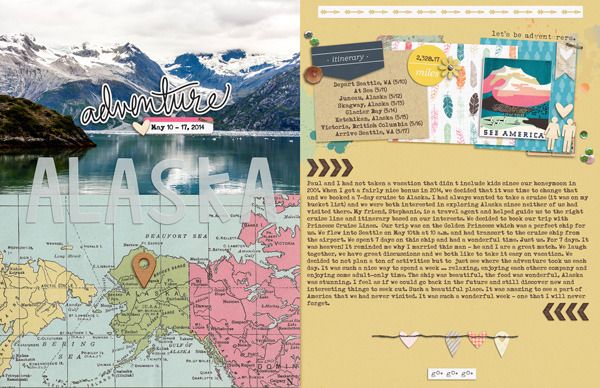 Credits:
Template and Story Starter from the Simple Scrapper membership materials
A Daring Adventure by Amber LaBau Designs and Sara Gleason
Daytrippers by One Little Bird
Across The Miles by Amber LaBau Designs
Acetate Alphas No. 3 by Heather Joyce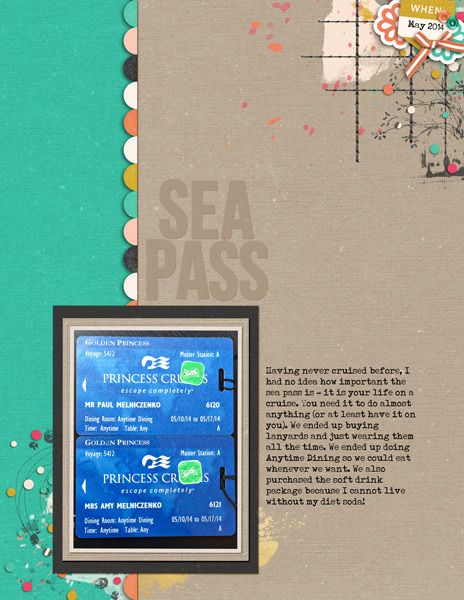 Story Starter and template from the Simple Scrapper membership materials
Typo: Grow by Valorie Wibbens
Hello Pretty by Valorie Wibbens
Drama Queen No. 3 by Valorie Wibbens