I'm so excited to share two new layouts that I created with the March membership materials over at
Simple Scrapper
! I love them both and I'm so happy with how they turned out!
As I'm getting closer and closer to 40 years old, I wanted to be sure to document how I'm feeling about aging so I did this with this layout.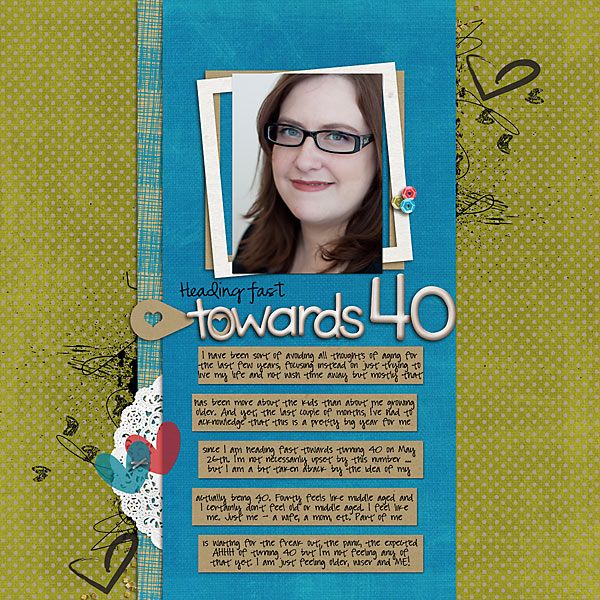 And when I saw this template (part of the membership materials), I knew it would be the perfect opportunity to document 39 facts about ME for my album in the last year of my 30s! It was fun to create it and document so many things about myself!