Here are my most recent layouts, both used the May membership materials from
Simple Scrapper
! As I mention every month, I can't recommend the membership more! It's such a great deal!
So here we go - the first is all about our little peas in a pod, the twins. I just LOVE this photo and had to take a moment to document how very 'two peas in a pod' these two are today and have been since the womb!
And then a new layout all about Meighan and Paul attending the 2014 Girl Scout Father Daughter Dance and having a blast together!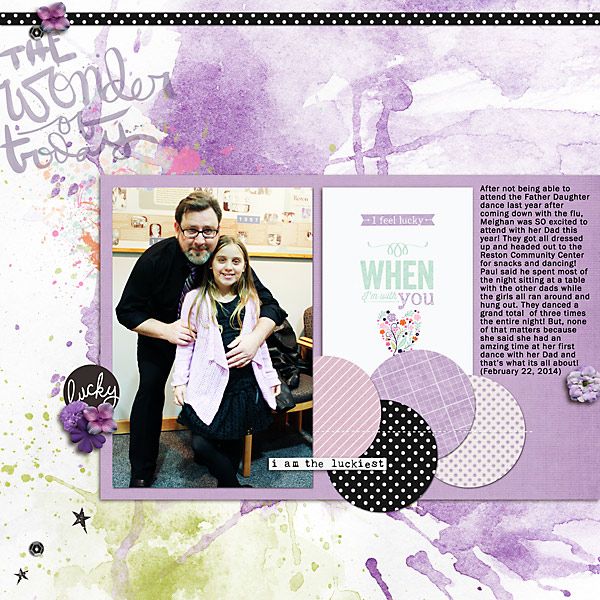 Thanks so much for taking the time to visit!