Hi everyone! Back with a couple of layouts this time ... Did you know I have the best mom ever? Well, I do ... so I found this fantastic photo of her from 1972 and thought it was time to document a story that needs telling - how strong she is and how she's overcome so much and managed to make a wonderful life for me (and ultimately her grandchildren). We are so lucky to have her ...
In addition, I created a fun Halloween page that was a little more than 'just' about Halloween - it tells the story of our first Halloween after moving back to Virginia last year and how we managed just fine!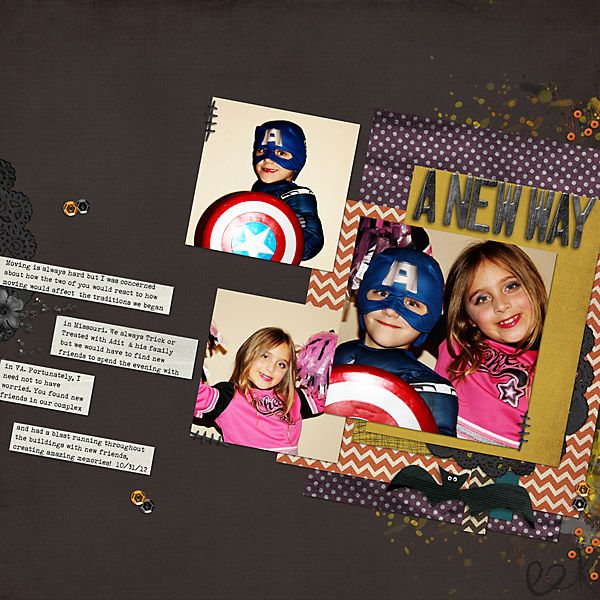 Just wanted to mention that both layouts were created using templates that come as part of the
Simple Scrapper
membership. The first layout was the result of one of their Story Starters 9also part of the membership). The Simple Scrapper membership is just amazing. I can't recommend it highly enough!