ScrapMatters turns 4! And we are having a party! A blog train (a fabulous one that will also make a stop here at my blog - look for it tomorrow!), games, challenges, chats AND speed scraps! You don't want to miss it! The full line up of activities can be found over in the forums! There's going to be lots of celebrating going on! Don't miss the HUGE blog train that will leave the station on Saturday August 6.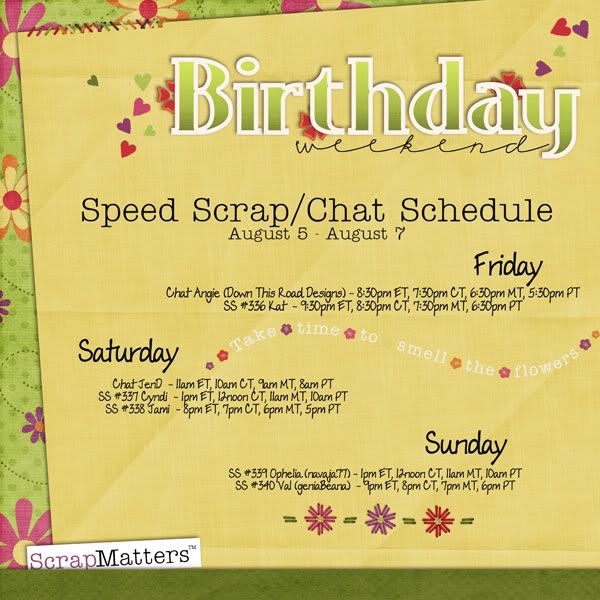 Don't miss out on all of the fun! Head over to
ScrapMatters
to check it all out! Take care!